Samadhi Hermitage - INDIA
(SaH-India)
and
Advaita Ananda Samadhi Ashram
Ellora, Maharastra India
The Samadhi Hermitage, Inc. New Mexico, now has a two-part Ashram in
the village
of Ellora,
India ...

Samadhi Hermitage - India


and


Advaita Ananda Samadhi Ashram

Ellora is a place of Ancient
Buddhist, Hindu & Jain
Spiritual Caves
carved into a beautiful Volcanic Hillside,

near to Aurangabad, in the western
state
of
Maharashtra, approximately 7 hours journey from Mumbai
.

Samadhi Hermitage - India

The purpose is
to provide
:

(a) facilities for sadhana (meditation), tapasya, satsang and yoga classes for local villagers as well as visitors from elsewhere;
(b) "spiritual lodging" for visitors and friends who wish to visit Ellora and it's famous caves;
(c) an Indian home base for Ananda, who now prefers to live in India, moreso than in USA;
(d) a place for Ananda to host his friends .. Sadhus and those who are not .. who wish to visit him at Ellora; and,
(e) a place for Sita Tambe to serve local village girls and women, when she is older and ready to do so,
as a yogini, sadhuni, massage therapist, and/or whatever else she chooses to develop herself in.

This Hermitage is currently under construction,
with a goal of fall 2010 for completion of facilities sufficient to receive visitors.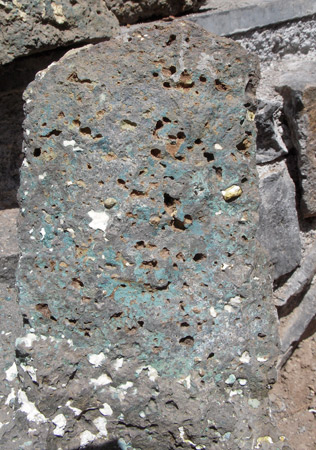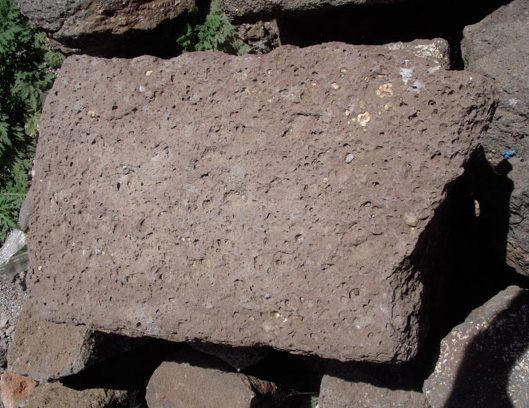 We are building internal walls, and other places,
from old volcanic stone blocks, to give an ancient temple/cave-like atmosphere.




Behind the windows is a hall for Yoga, Meditation, Satsang, etc. That's the front half of the building. The Heart Mandir photo below is in that front half, facing the windows. Behind the Heart Mandir wall is Ananda's living quarters and

kitchen

.




The Verandah wall (photos below) is on the backside, providing a 5 foot wide verandah overlooking the creek (village "Ganga") below.






Ananda's first old stone project ..

using the old stones to construct a giant plant pot for a

Chickoo/Saporta

tree




It is just off the lower right corner in the picture to the left.




T
hree guest rooms are planned for the lower level, overlooking Ellora's very small "Ganga" River.
There will also be a small yoga deck on that side.

T

hese

large

old

stone blocks were used

in the style of old India temples

,

to make the "Samadhi Hermitage Heart-Temple

Meditation

Cave" ... next picture!

"Samadhi Hermitage Heart-Temple

Meditation

Cave"
Constructed in 5 days by friend JT Grosch and Ananda



The Heart-Temple wall on our cave
Ananda and JT Grosch (October, 2010)


"The Crew!!"
JT, Stacey, and Yuki came for a 3 week visit, which included a 2 week "masonry marathon" to construct the

"Heart-Temple

Meditation

Cave",
as well as other walls in the Ashram building.
Yes, we had a blast, and that is Sita, Mom, & Sagar who also helped alot.




Work Crew 2008 & 09






Work Crew March 2010




That's Sagar, Sita's brother and my very good work buddy.
We did that floor we are sitting on together;
and he has also helped with so many other things.
Great attitude; not much of a lazy bone in his body.
Later he will be a great sadhu!!



Work Crew July 2010

| | |
| --- | --- |
| | |
| Heart Mandir (Temple) | Meditation "Throne" in the Verandah Wall |
| | |
| Verandah - backside of the window is Ananda's bed. | Meditation "Throne" in the Verandah Wall |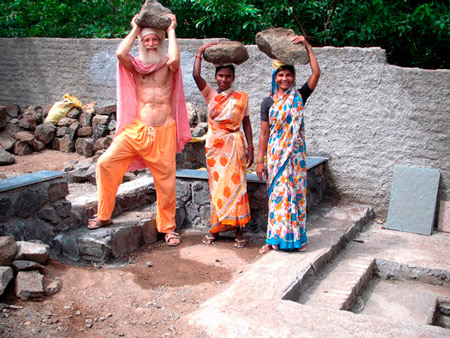 That's Sita and Sagar's mom (Sarubai) on the right, with that big stone on her head!



and, here is our most precious

Sita and Sagar visiting the Hermitage!






Meal Time with Sagar and Sita.




Chapatti and veges in the evening; a dozen or more Bananas & other fruit are Ananda's diet throughout the next day of Stone masonry.



The "Samadhi Hermitage-India" is here to serve your visit to India,
as is Sita's family and home ... the "Advaita Ananda Samadhi Ashram".





This "family ashram" is the home we built for them in 2005-6,
and of course our ongoing support of this precious family
is a two-way blessing .. to them, as well as to ourselves and friends who visit.

So, the "Samadhi Hermitage - India",
and their home ... the "Advaita Ananda Samadhi Ashram"
comprise our two-part ashram
in
the village
of Ellora,
Maharastra, India.

Please feel free, inspired and welcome to visit.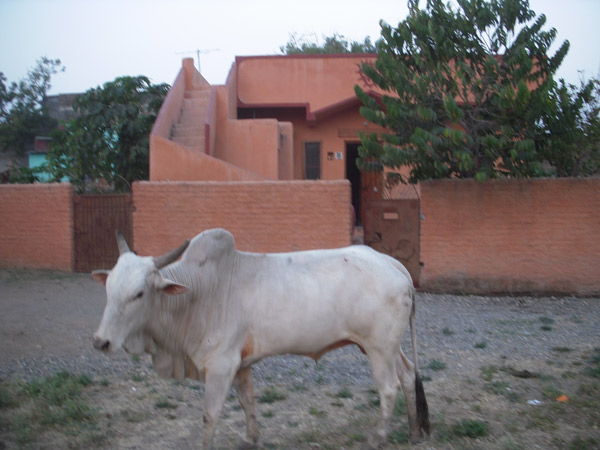 Advaita Ananda Samadhi Ashram (home of Sita's family),
visited by a Nandi bull on Maha-Shivaratri, Feb. 12, 2010
As well as being a peaceful home-base for myself here in India
, the Hermitage is also part of my vision
for the
future
of Sarubai's two middle children .. Sita, and her younger brother Sagar.
Sagar speaks strongly about sadhu life, not married life;
and Sita is
a precious jewel, hopefully to be a yogini in service to village girls and women.

Thus, through the vehicle of the Hermitage, they will find their own means of
"returning the gift" of such all inclusive family support the Samadhi Hermitage has provided since 2002.
Youngest fellow is Ravi, now in 4th grade (2010-11) at a local private English speaking school.
His future may be a school teacher, and also offering free tutoring to poor village children,
as his village-service gift later in life.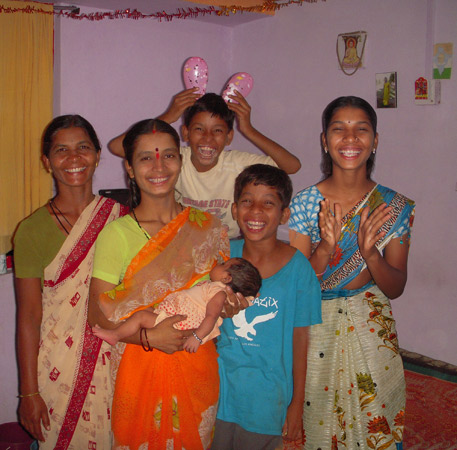 This was Sita's 16th Birthday party, Aug. 30, 2009 ..
August 1st, 2009 her sister Sunita gave birth to her first baby .. Chandrani (means "moon queen").
If you are coming to India, and any this feels of interest to you, then please come for a visit.

This and a few other pages are under construction .. as is the Hermitage itself ..
so please check back for updates, more pics, etc.
Thank you for your interest and caring.