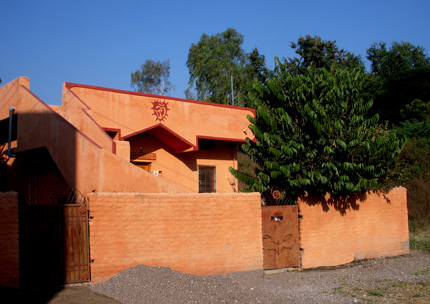 We

have supported

the Tambe family, since November, 2002, when Ananda visited the Ellora caves.
We remodeled their "shell" of a restaurant, in 2003; built t
h
is family home for them in 2005-6; then a garden plot next door;
and the youngest son (Ravi) was supported for 7 years of English medium School
. Now, mother earns well-enough from the Restaurant and her garden-labor at the Caves; plus Sagar is 17+, also earning. Therefore, we have minimalized our family support here, except for Sita and her ever-evolving education program.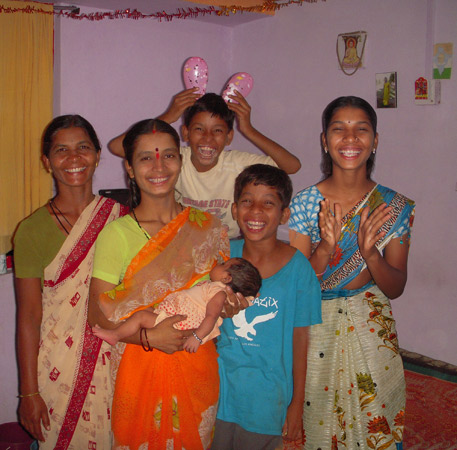 This was Sita's 16th Birthday party, Aug. 30, 2009 ..
August 1st, 2009 her sister Sunita gave birth to her first baby .. Chandrani (means "moon queen").